Aging & Disability Friendly Implementation Workgroup
ENSURING AN AGE AND DISABILITY FRIENDLY SAN FRANCISCO
VISION. We envision a San Francisco that is inclusive, accessible, and welcoming for all people, regardless of age or ability.
MISSION. The role of the Age and Disability Friendly Implementation Workgroup is to ensure, implement and facilitate the Age and Disability Friendly Action Plan, a long-range and collaborative planning effort that aims to incorporate an age and disability friendly lens to all SF policies, programs, and priorities. We believe that a city that is inclusive and accessible to older adults and people with disabilities benefits everyone: increased crosswalks also benefit tourists and young children, curb cuts are appreciated by delivery drivers, and redundant elevators are great for bicyclists or strollers.
MEETING DETAILS:
Meetings are quarterly, are listed below, and are held at the Dept of Aging and Adult Services at 1650 Mission St. 5th floor, Golden Gate Conference room.
All meetings are open to the public.
WHY AGE & DISABILITY FRIENDLY? There are a few trends that are driving the need to think about cities, communities, and counties from an age and disability friendly lens:
Populations are aging at increasing rates and San Francisco is no exception. Currently one in five San Franciscans is 60 or older, these numbers are expected to increase as the Baby Boomers retire. Additionally, 4% or more than 35,000 San Franciscans are adults (18 to 59 years) with a disability. Based on the DAAS Needs Assessment, about a quarter of San Francisco are either older adults and/or a person with a disability.
In addition to an aging population, people are increasingly moving to urban areas, either for jobs, transportation or access to amenities, which increases the responsibility of cities to be prepared for all residents.
Finally, countless research has shown us that the environment we live in directly impacts our quality of life, whether that's aging, health outcomes, socialization, or educational opportunities. With the majority of older adults preferring to age at home or within the community of their choice, aging in place now requires assessing beyond the house – transportation options, social networks, conditions of sidewalks, and opportunities for civic engagement all contribute to being able to successfully age within the community.
These trends are not unique to San Francisco or the Bay Area, but are occurring nationally and globally and the rapid growth in Age Friendly Communities exemplifies this awareness.
HOW? The World Health Organization (WHO) developed and piloted an innovative approach to creating an Age Friendly community by developing a collaborative, multi-disciplinary and iterative framework. Beginning with 33 global cities in 2007, the effort and impact was a tremendous success, resulting in a national partnership with AARP and an increased awareness around the need for age friendly planning.
Thanks to the hard work and passion of many, San Francisco joined the World Health Organization (WHO) Global Network of Age-Friendly Cities and American Association of Retired Persons (AARP) Livable Communities in 2014.  As one of the first in California to join this global movement, San Francisco is also one of many Bay Area communities to commit to ensuring that our city is both inclusive and accessible to all. Currently, there are over 200 cities and communities across the US that have recognized the need to develop long-range, collaborative planning efforts that account for all residents. To learn more about AARP's Livable Communities and see who else is a part of this community, please check out their website HERE.
As a member of the Global Network of Age-Friendly Cities, we have committed to developing, implementing, and evaluating an Age- and Disability-Friendly Plan for San Francisco, a process that includes developing a baseline assessment and based on the resulting gaps and assets, develop tangible and measureable recommendations.
Developing the Action Plan: The Long Term Care Coordinating Council (LTCCC) designated a 27 member Age and Disability Friendly Task Force with facilitating this effort, which ran from January 2017 thru December 2017 and resulted in 24 actionable and measurable recommendations. Composed of broad based membership, the task force represented nonprofits, city departments, universities, and community members and represented the target populations, which include seniors, people with disabilities (including cognitive impairment such as dementia), and caregivers. A considerable amount of resources, support, and information contributed to the process, including focus groups, existing research, various needs assessments, interviews, consumer and professional expertise, existing efforts and data.
Now comes the fun part, implementing all those fantastic recommendations! Over the course of the next 3 years, the work group will be focused on executing the Action Plan and the 24 Recommendations. Efforts include partnering with a variety city departments, nonprofits, community members, and advisory bodies – If you'd like to contribute to an age and disability friendly San Francisco, please join us!
Some of our current projects include (but are not limited to):
A public marketing strategy that uses positive images and narrative to counter assumptions about seniors and people with disabilities;
Partnering and supporting the Vision Zero effort, that includes re-envisioning accessible bike lanes and improving pedestrian safety;
Identifying opportunities to expand affordable internet access as well as low-cost or free equipment to low-income residents; and
Identify and establish age and disability friendly park best practices.
To learn more, to get involved or for any further questions, please contact valerie.j.coleman @ sfgov.org.
For more information about the Age & Disability Friendly Task Force, including past memos, research and other meeting information, please go here: http://www.ltcccsf.org/age-disability-friendly-task-force
Proceedings
The next meeting for this group is scheduled for: October 11, 2019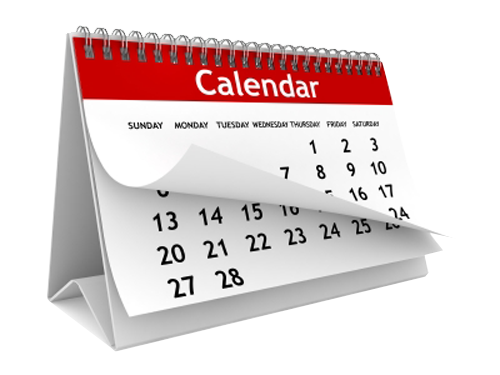 View this meeting on the calendar.
| Meeting Date | Agenda | Minutes | Other Documents and Presentations |
| --- | --- | --- | --- |